How to use Sketch Plugin
What does the Sketch integration do for you?
With a single click, you can now automatically sync the screens you design in Sketch with Prott! This seamless integration reflects changes instantly.
Awesome! How can I get it?
There are two ways to install the Sketch plugin.
Option 1
Download the zip file from here, unzip it and double click the Prott.sketchplugin file.
You will see the above message when the plugin is installed successfully.
Option 2
Install Prott Sketch plugin from Sketch Toolbox.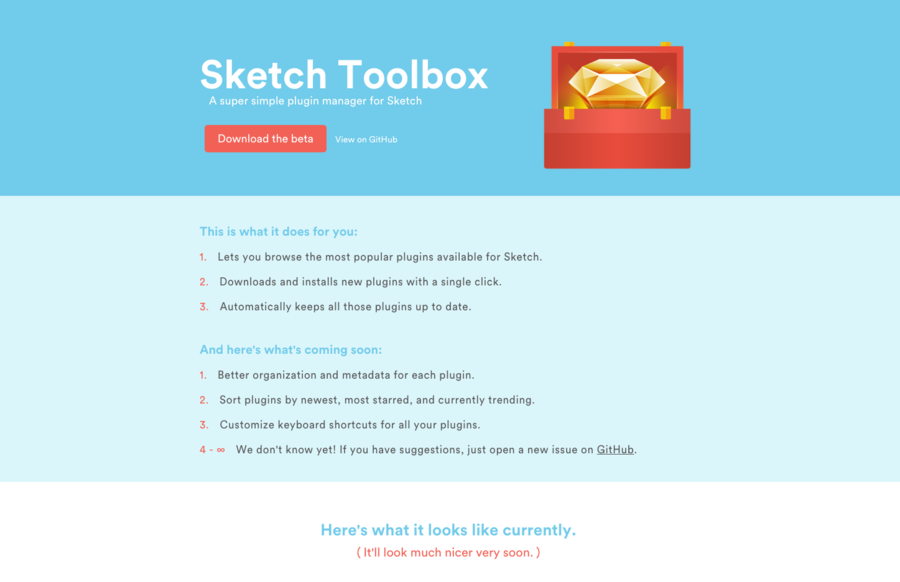 Please download the Sketch Toolbox from here if you haven't installed it yet. Search Prott in Sketch Toolbox and click install and you are done!

How to use Sketch plugin
Open Sketch.
From the Sketch menu bar, click on Plugins and go to Prott Sketch Plugin and click Sync All Artboards to Prott
.

Enter your login information and click Login.

Select the Prott project you would like to sync your Artboards to and click Sync and you are done!

You will see your work made in Sketch reflected in Prott immediately like the image below.

How to sync selected screens

If at any time you wish to change any of your screens, first edit your screen in Sketch, then select the artboard you want to re-upload and click Sync Selected Artboards to Prott. (Or fire "⇧ + ⌘ + U") and your change will be reflected instantly in Prott!

How do I view the revisions and revert to previous version screens?

You can view revisions of each screen and revert screens which synced from Sketch on Prott for Web.

Please note: this feature is available for the Starter, Pro, Team and Enterprise plans only.

Other notes worth mentioning

When you sync with the Prott Sketch plugin, the Sketch Artboard is based on the ID. Therefore if you set the same name for the screens, please be advised that they will not be overwritten according to their name but will be based on the artboard ID.
When you change the artboard's name on Sketch, it will also be synced to Prott.
You can work together with others with the same Sketch file when using Prott Sketch plugin.